A sense of beauty is a joy forever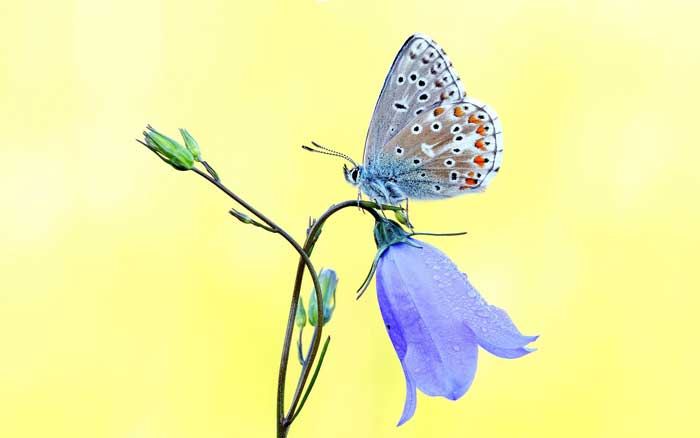 Man is the only creature who can perceive beauty and create beautiful things. A sense of beauty is one of the choicest blessings given to man. "Beauty is the gift of God," says Aristotle. There is always the possibility of beauty where there is a perceptive human eye; of music where there is a sensitive human ear; and of inspiration where there is a receptive human heart and soul. Love of all beautiful, exquisite, wonderful things is indispensable for our growth and development. It brings a reverence and a sense of transcendence into our personal life, and indeed into all of life. Those who contemplate the beautiful things of this world find fresh reserves of strength that invigorate their minds and hearts. The following lines of John Keats succinctly capture the quiet power of beauty on us:
A thing of beauty is a joy for ever;
Its loveliness increases; it will never
Pass into nothingness; but still will keep
A bower quiet for us, and a sleep
Full of sweet dreams and health and quiet breathing.
What is beauty?
Beauty can be defined as that which pleases the eyes, delights the mind and endears the heart. Thomas Aquinas, the great philosopher, speaks about the three components of beauty: splendour, harmony of proportions and wholeness or integrity. Plato speaks of beauty as the splendour of truth, and 2200 years later, Keats articulated this Platonic vision of beauty in exquisite poetic lines:
Beauty is truth, truth beauty, – that is all
Ye know on earth, and all ye need to know.
Beauty is in uniqueness, in extraordinariness, in being exceptional. Similarities become prosaic and monotonous. The Himalayas are beautiful because of its exceptionally lofty grandeur, majesty and magnificence. The Ganges is beautiful because of its unique sanctity associated with it. The Taj Mahal is beautiful because it is a tear drop fashioned out of white marble falling on the cheek of time.
Body beautiful
When we think of the goddesses of beauty, we look at the crop of beauties in Hollywood and Bollywood. These days we have more of 'hotties' than beauties. There are any number of spectacularly glamorous ladies floating around in even more spectacular couture — but show us a Vivienne Leigh, an Elizabeth Taylor, a Marilyn Monroe. Bollywood too is no exception. Show us a Nutan, a Vaijayanthimala, a Hema Malini or a Madhuri Dixit.
Most of the leading ladies in Bollywood today are interchangeable — they look the same, dress the same, sound the same, are the same. Their success is determined more by their SQ (Sizzling Quotient) than their acting skills. If they can set the screen on fire with their high voltage looks and seductive movements, they are a hit with the audience. Looks matter, but not real beauty.
But things are different in Japan. The Japanese culture is known for its great sense of beauty. The celebrated writer Nina Epton made an insightful observation about the elegance, grace and simplicity with which the Japanese ladies walk the streets of Japan: "If flowers could walk, they would no doubt walk like Japanese ladies in kimonos, who give the impression that they have been plucked off a stalk and are still a little unsure how to advance."
Read the full article by subscribing to the print magazine or the digital edition.
Latest posts by Prof Dr John Mathews (see all)