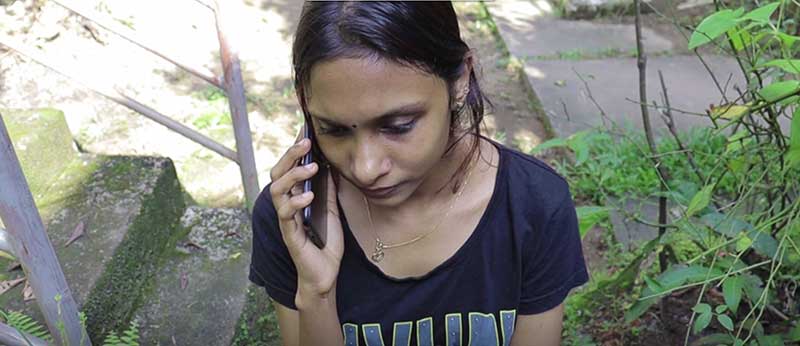 Cast: Neha Saji, Kavitha Rajesh, Rajesh Ramakrishnan, Navin Augustin, Adithya Chandra Bose, Sreehari Rajesh
Director: Sreehari Rajesh
Rating: * * *
Sreehari Rajesh, 16-year-old teenager, is an independent, amateur filmmaker. Sreehari has made six films already; three each in 2020 and 2021. Niha, his latest project, can be summed up in a sentence: School-going teen suffers cyber exploitation. This ambitious, youthful endeavour (Malayalam language with English subtitles), to give due credit to the filmmaker, is embellished with fine camerawork, decent editing and a tuneful music score, but diminished by a virtually non-existent screenplay.
In the film, the titular protagonist is cajoled and bullied on the phone into sending her photos to an anonymous caller (clearly, a sexual predator) who morphs them and shortly after, demands images of her best friend.
The central character exhibits a moody, withdrawn persona. Much in the manner of some teenagers in real life, the celluloid single child, Niha, is uncommunicative with her parents and only becomes animated in the company of her school buddy, and presumably, social media chats.
Subscribe to The Teenager Today print / digital editions to read the full article.
Ronita Torcato is a government-accredited journalist, film critic, amateur historian, traveller and social media communicator.