Rafael Nadal Parera: 1,000 wins and more to come!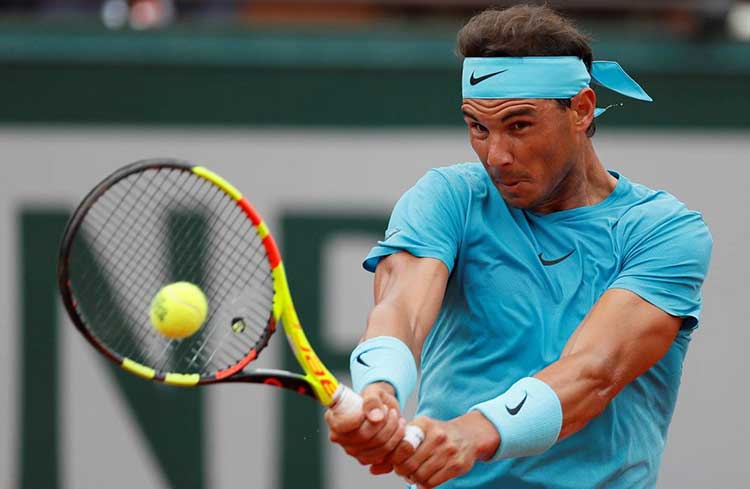 Only the greatest in tennis have gone on to win 1,000 ATP matches in the Open Era of the game. Jimmy Connors with 1,274 wins leads the elite group with Roger Federer taking second place with 1,242 victories followed by Ivan Lendl finishing his career with 1,068 wins. When Rafael Nadal walked away with his 20th Grand Slam title at Paris in 2020 by defeating Novak Djokovic in the final match of the tournament, it marked Nadal's 999th ATP match victory and very soon in the next tournament he achieved the 1,000th win.
At the French Open, Nadal tied with Roger Federer in winning 20 singles Grand Slam titles. However, Nadal's titles are heavily skewed in variety as out of his twenty Grand Slam titles, thirteen have come solely at Roland Garros; a record that may never be replicated. While Federer has been more of a master on grass, Nadal has held his own on clay. If variety of surfaces is to be a measure of any player's greatness then, on another count, Nadal scores over Federer. If ATP Masters 1,000 tournaments are in contention, then Novak Djokovic leads the band with 36 titles, followed closely by Nadal who holds 35 titles while Roger Federer is a distant third with 28 titles against his name.
Rafael took to tennis from the age of four and was coached by his uncle Toni Nadal. The promise that the child Rafael showed was for anyone to see. Lacking in strength as a child, Rafael used both hands to play both the forehand as well as the backhand. Although, even till date he continues to do so while playing the backhand, he is now a master of the forehand while using only his left hand.
Born in Spain's Manacor town on 3 June 1986, Rafael became a professional tennis player at the age of 15 and went on to win a record eleven ATP titles as a teenager.
Subscribe to The Teenager Today print / digital editions to read the full article.
Gp Capt Achchyut Kumar has been associated with The Teenager Today for more than 50 years; initially as a reader and later as a contributor on varied topics. Having worked in the Indian Air Force and in India's oldest company, Forbes & Company Limited, he is now practising as a lawyer in Nainital High Court.